I had the absolute pleasure of getting to know Michael Maresco when he was good enough to give me ride from the Oath Keeper's Rally on the Green in Lexington, Massachusetts to New York City in April. We had several hours of quality windshield time to get to know each other and I came away with a profound respect for Michael's love of Liberty and country and dedication to the fight against tyranny. He had told me about his 3700 mile Ron Paul Ride from LA to DC and told me that he was planning another cross country trip. It wasn't until stumbled across the video above that I realized that he was already in motion.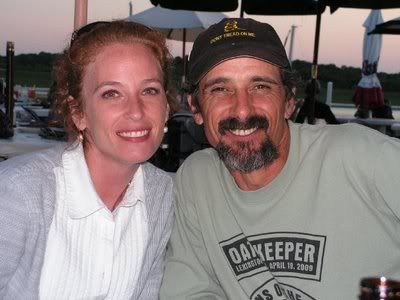 Michael is riding from The Statute of Liberty in New York City to the Alcatraz penitentiary in San Francisco to bring attention to "increase honest, well informed discussion, on issues related to the socio-economic value of liberty, and what the loss of our freedoms mean to the individuals who makes up this great country." Michael is stopping at Sheriff's Offices and Governors' mansions along the route and giving them Gift Packs of the following Books and DVDs: The Revolution - A Manifesto by Ron Paul, The County Sheriff - America's Last Hope by Sheriff Richard Mack, Committees of Safety by Dr. Edwin Vieira, an Oath Keepers' DVD, and a Constitution.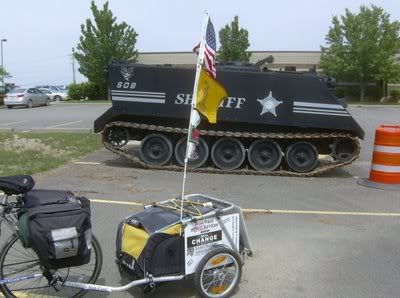 Michael is superb example of what one person can do and I hope that his effort inspires everyone who reads this blog to put down the remote control and take action to regain your liberty. You can start by dropping Michael a couple of bucks below and then heading to your county Sheriff's office to have a discussion on the encroachment of the federal government and what he plans to do about it. Then giving him off a copy of Sheriff Richard Mack's book: The County Sheriff - America's Last Hope.
Michael's Website: http://libertyrider.com/