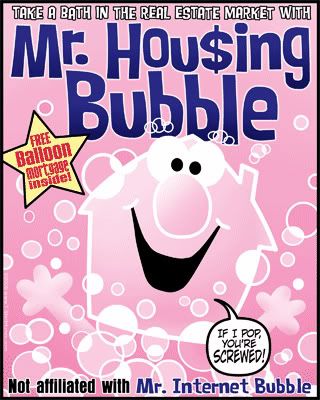 Author Richard Russell quoting Robert Campbell in the
Campbell Real Estate Timing Letter
in an article posted to Rense.com
Here
"I believe the California housing market is a bubble that is nearing its final hours,"

writes Robert in a report that I received yesterday. His Real Estate Crash Index has finally given a bear signal.




Robert computes that California home prices could drop as much as 42%

. He comes to this analysis in a very logical and scientific way based on current and past statistics, which I won't go into here. But I will include the following paragraph from Robert's current report.


"The median price CA (California) house, for example, now sells for $533,000. If a buyer puts 20% down, the carrying cost for principle, interest, property taxes, and hazard insurance with a 30-year fixed-rate mortgage of 6.5% is $3,400 per month. If the buyer only spends 35% of the family income on housing payments -- which has been an historical norm -- this family must be earning $116,000 per year. Earning only the average of $60,300 per year, buyers are purchasing twice as much home as the can really afford. Given these statistics, is it any wonder that interest only and negative amortizing loans now account for

70%

of all CA home purchase financing?


"As the CA housing mania ends and the concept of risk returns to its rightful place, there is going to be a rush for the exit doors. Speculators are going to find out -- and many for the first time ever -- that as demand continues to soften, liquidity in real estate investments is far lower than they envisioned when they went in."
From another Article in the same
Post:
New Home Sales Fall 40% In N California



News Ten in Sacramento has some breaking news. "The latest figures on home sales in Sacramento give further evidence that the Northern California real estate market is slowing down.

A report from the California Building Industry Association shows new home sales in Northern California fell 40 percent during the past three months, compared to the same period last year. It's the sharpest such drop in the last 15 years."




"Pam Deangelis sees the slowdown as a correction in a market that's been overheated for several years. Deangelis said a year ago people would come in panic buying mode. 'They would come in and be anxious to buy anything we had available,' she said. '"Now

they're in panic selling mode because it's taking them longer to sell their existing house.'"




"Deangelis added Cresleigh Homes is no longer taking contingency offers, because some would-be buyers have been unable to sell their current homes."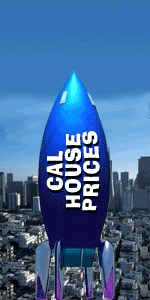 Another Excellent Analysis of the California Real Estate Bubble Can Be Found Here:

http://patrick.net/housing/crash.html