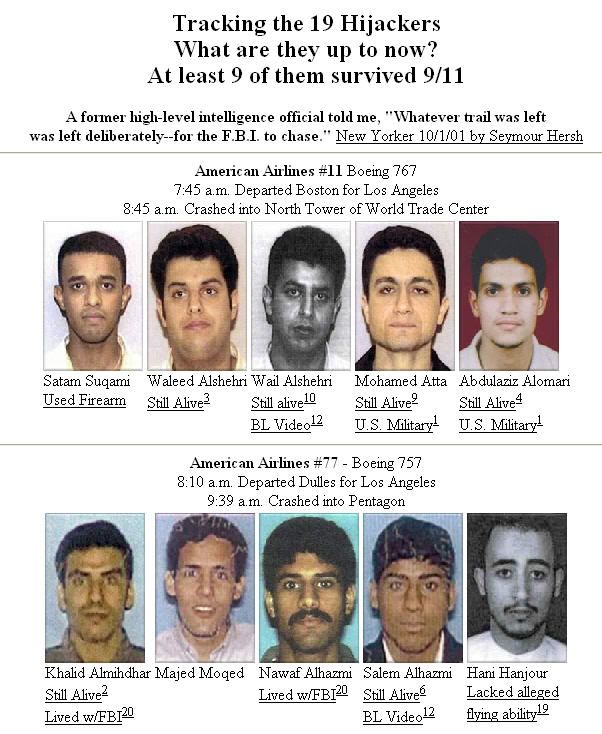 A man named by the US Department of Justice as a suicide hijacker of American Airlines flight 11 ­ the first airliner to smash into the World Trade Centre ­ is very much alive and living in Jeddah. Abdulrahman al-Omari, a pilot with Saudi Airlines, was astonished to find himself accused of hijacking ­ as well as being dead ­ and has visited the US consulate in Jeddah to demand an explanation.

Another of the men named by the FBI as a hijacker in the suicide attacks on Washington and New York has turned up alive and well. Saudi Arabian pilot Waleed Al Shehri was one of five men that the FBI said had deliberately crashed American Airlines flight 11 into the World Trade Centre on 11 September. Now he is protesting his innocence from Casablanca, Morocco.

Abdulaziz Al Omari, another of the Flight 11 hijack suspects, has also been quoted in Arab news reports. He says he is an engineer with Saudi Telecoms, and that he lost his passport while studying in Denver.

The Saudi Airlines pilot, Saeed Al-Ghamdi, 25, and Abdulaziz Al-Omari, an engineer from Riyadh, are furious that the hijackers' "personal details" - including name, place, date of birth and occupation - matched their own.

Etc. Etc. Etc.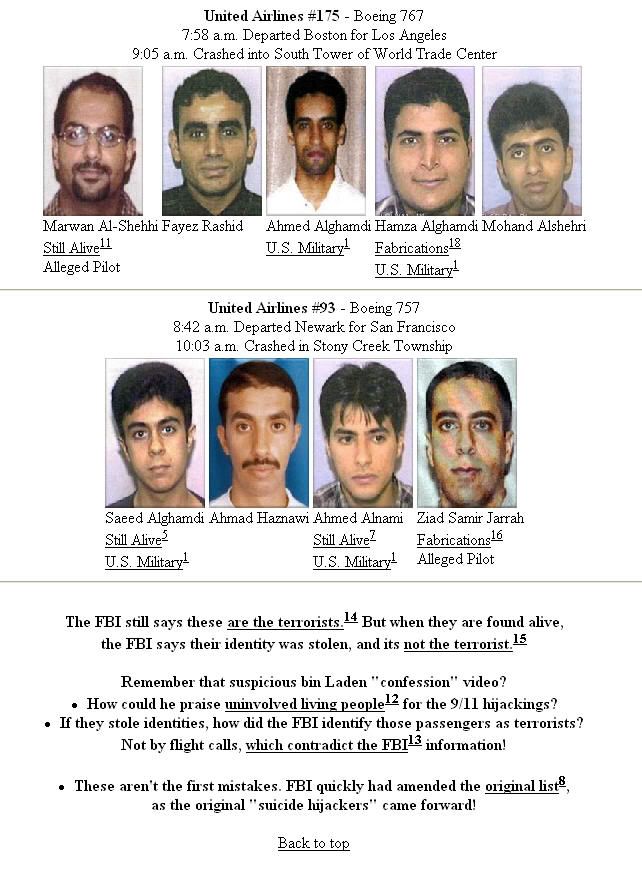 Click
Here
for the Website
Click the Photos Above or
Here
for References
So... If the hijackers were using stolen identities then how did the FBI come up with those photos so quickly two days later?