http://www.waynemadsenreport.com/
November 11, 2005 -- A group of veterans of Operations Iraqi Freedom and Desert Storm sharply criticized the Bush administration today at an event sponsored by Veterans for Common Sense in Washington, DC. Dave Debatto. a former US Army Counterintelligence Special Agent who was assigned in 2003 to Iraq, said he took part in thousands of interrogations in Iraq. He said his orders and those for his colleagues were never to lay hands on anyone, let alone torture anyone. Consequently, Debatto and other interrogators received a lot of intelligence through their cooperation with Iraqis at the outset of the U.S. occupation. However, he said when new tactics were employed in June 2003, things "went south" quickly. Intelligence dried up and Camp Anaconda, his base of operations, became "Mortarville" as it was mortar-shelled day and night.


Frank Ford, a 32-year veteran of military and counter-intelligence assignments, served in Samara, the ancient capital of Mesopotamia, during Operation Iraqi Freedom. His military service began when he served with President Richard Nixon's Presidential security detail at the Western White House in San Clemente, California.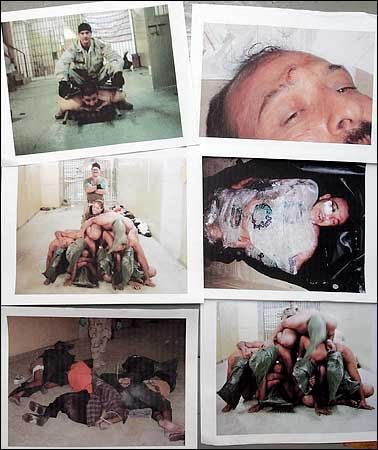 Intelligence reports on U.S. torture were sent up the military chain to Washington. The reports were ignored. Ford said, soon, interrogation became extermination. Ford requested a formal investigation of the torture. The response of the U.S. military command in Iraq was to physically assault Ford and take him to a psychiatrist. Ford was told he was imagining torture. Ford said things got uglier when he was ordered out of Iraq to Germany strapped to a stretcher. Soon after, Ford retired from government service.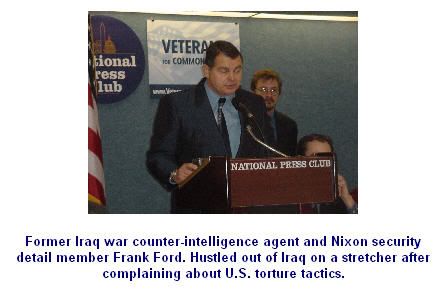 Ford said soon the U.S. position in Samara first began to disintegrate n June 15, 2003 after former members of the Iraqi Mukhabarat intelligence service, along with "Saddam Fedayeen" former special forces, launched "Operation Viper," a Tet-style offensive against the U.S. The Mukhabarat warned that five U.S. soldiers would be killed per week. Ford said the insurgency has drastically increased that target number today.